I started to work in 3MF in 2014. Back then many of my marketing colleagues came to me asking "What is 3MF? Is that a new software? Is that a new product we are selling?". Keep in mind that these people did not have a technical background but still had to create a marketing campaign about it. This is the simplest way to explain: 3MF is a GRAMMAR that 3D printers use to understand what the designer wants to be printed. Of course, the marketing folks were disappointed. They were expecting a technology description full of buzz words like cloud, blockchain, and industry 4.0 that they could use together with beautifully designed web pages and jaw-dropping graphics.  Well as it turns out, just like you can't appreciate the full beauty of Shakespeare without understanding something about 16th-century English grammar, you can't get to mainstream, jaw-dropping 3D printing without 3MF.

Communication is key for people and 3D printing.
The Oxford Dictionary defines grammar as "a set of the rules in a language for changing the form of words and joining them into sentences". The importance of grammar is comparable to the importance of language itself. Why did Homo sapiens evolve from the rest of the animal kingdom and go on to dominate the earth? Primarily because humans are able to cooperate in flexible ways with countless numbers of strangers by means of COMMUNICATION and LANGUAGE. Without common rules to explain concepts, communication is hard, inefficient, and error-prone.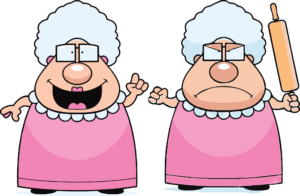 "Let's eat Grandma!" and "Let's eat, Grandma!" can lead to very different outcomes.
Fast forward a few thousand years to present times and we humans have evolved our language from a series of grunts and calls to a sophisticated system of mutually understandable verbal signals that allow two people who have never met before to understand each other as long as they are speaking the same language. Likewise, 3D design software and 3D printers have gone from science fiction to reality in a number of industries. Despite these indisputable advances, the way these products communicate is still constrained by the languages they have chosen to implement. The harsh reality is that each product speaks a different language with a different set of rules. And without common rules to explain concepts, communication is hard, inefficient, and error-prone.
3MF to the rescue!
3MF defines a common set of rules to accurately describe 3D design intent and advanced 3D printing capabilities. It is universal, unambiguous, and unequivocally a more elegant solution to exchange 3D printing data between producers and consumers. Thus, the "grammar" of 3D printing has evolved from using very basic 3D print formats that can only describe designs in a very rudimentary way, to 3MF which allows them to communicate intricate information about size, shape, color, materials, and more.  It is driven by the 3MF Consortium, a non-profit organization under the Linux Foundation, whose members compose the core of the 3D design software and 3D printing industry. And 3MF is open source too, meaning that there is no cost to adopt and use 3MF in your products.

Where does 3D printing go from here?
In July 2020 I became the Executive Director of the 3MF Consortium under the flagship of adoption. 3MF specifications have been around for 5 years now. 40+ products have implemented the 3MF specifications. Having already achieved a high level of maturity with the 3MF specification, we are now focusing on accelerating adoption by end-users in the 3D printing ecosystem. These end-users include the designers, service bureaus, and industrial printing equipment operators who stand to benefit from seamless communication between content creators and consumers.  From prototype to mass production, 3MF helps the printer deliver exactly what the designer imagined the first time and every time.  Now it is up to us to make sure everyone across the industry uses 3MF on a daily basis and enjoys the benefits of hassle-free communication.
I envision a time in a not-too-distant future when 3MF becomes the de-facto language of the 3D printing industry. 3MF allows companies to focus on innovation and collaboration, rather than on basic miscommunication issues between the design and 3D printers. All successful industries defined and mastered their own grammar to become ubiquitous. The time for 3D printing has arrived.
About the Blogger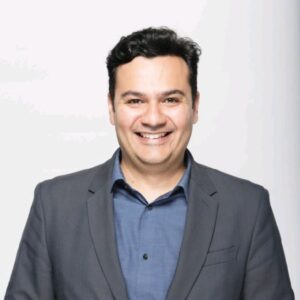 Luis Baldez is Executive Director of the 3MF Consortium as well as Senior Manager for Market Development at HP.  3MF is one of his personal commitments to advance the state of the industry.  At HP, Luis helps customers digitally transform their businesses using HP's 3D printing technologies. His scope of activities includes working with strategic accounts, building alliances, and developing end-to-end applications.
Luis is one of the pioneers of the 3D printing activities in HP. He worked on several market and technology investigations that led to the invention of HP's breakthrough Multi Jet Fusion 3D printers. Previously Luis held several engineering and management positions at the HP R&D lab in Barcelona and at the Synopsys ASIC Design Centers in Finland and in the United Kingdom.
Luis holds a BSc degree in Electronics Engineering from the University of Brasilia, Brazil, and an Innovation Leadership post-grad education from Stanford University Graduate School of Business. He is currently based at the HP office in Vancouver, Washington, and enjoys reading about the evolution of Homo Sapiens in his spare time.