Imaginarium, India's largest additive manufacturer, has joined the 3MF Consortium as an associate member. By adopting the 3MF file format, Imaginarium streamlines the file exchange process between the company and its customers, ensuring secure and efficient communication.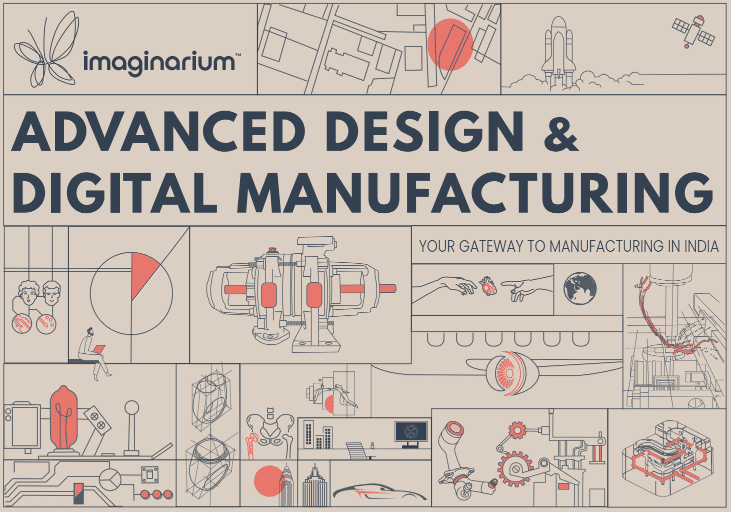 Why Imaginarium is embracing 3MF:
As a leading additive manufacturer that continually pushes the boundaries of both prototyping and end-use production, Imaginarium understands the importance of secure and efficient communication with its customers. The company receives hundreds of digital files daily for processing and manufacturing, making it crucial to adopt efficient and reliable file exchange.
Since its foundation in 2009, Imaginarium has experienced constant growth in demand for its additive manufacturing services, not only in India but also in the United States and across the globe. This growth can be attributed to the company's commitment to innovation and the delivery of cutting-edge solutions tailored to meet the evolving needs of various industries. As more businesses recognize the benefits of additive manufacturing, such as reduced production time, cost efficiency, and the ability to create complex geometries, Imaginarium's services have become increasingly sought-after.
Imaginarium's service bureau provide a comprehensive range of additive manufacturing, casting, and machining processes to a diverse clientele worldwide. By offering services that encompass a wide array of materials, from polymers to precious metals, Imaginarium caters to the unique requirements of various industries.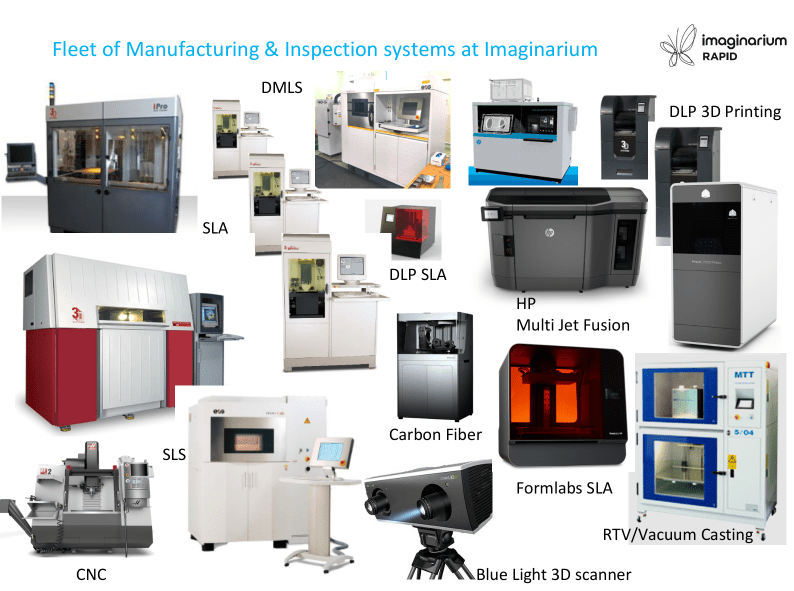 Their expertise spans from crafting high-end custom jewelry to developing injection molds and cores with conformal cooling, ensuring that clients receive tailored solutions that meet their specific needs.
Through consistent investment in state-of-the-art technologies and a commitment to discovering novel applications, Imaginarium has positioned itself as a comprehensive solution for businesses in search of advanced manufacturing capabilities. By prioritizing the delivery of exceptional products and fostering innovation, Imaginarium has become a trusted partner for clients across diverse industries seeking a single, reliable source for all their additive manufacturing needs.
By joining the 3MF Consortium, Imaginarium is adopting a file format that is specifically designed for additive manufacturing. The 3MF file format allows for the seamless transfer of model, material, and property information in a single archive, reducing file sizes and enhancing overall efficiency.
"Imaginarium is pushing the boundaries for end use production enabled via Additive Manufacturing. Our customers use digital files to communicate and exchange information with us, and we can't afford any lost details or reduced security during this transaction. Imaginarium also offers DfAM consulting as a service and the use of 3MF helps immensely in reducing the iteration cycle by transferring heavy latticed files to customers, who can view it for free in an open platform. "
Priyesh Mehta, Director at Imaginarium Rapid
Current and proposed use of 3MF at Imaginarium:
With over 600 files received daily for processing, Imaginarium is continuously working to reduce the time spent downloading large file sizes. The company is actively educating its customers to adopt the 3MF file format as a more efficient alternative to traditional file types.
As a member of the 3MF Consortium, Imaginarium is committed to promoting the use of the 3MF file format across the additive manufacturing industry.
By implementing this format, Imaginarium aims to also enhance it's Additive Manufacturing consulting services, offering customers a more streamlined and efficient experience.
Imaginarium's decision to join the 3MF Consortium showcases the company's dedication to innovation and efficiency in the additive manufacturing sector. As the adoption of the 3MF file format becomes more widespread, customers and manufacturers alike can expect to benefit from a smoother, more secure file exchange process, ultimately driving the industry forward.